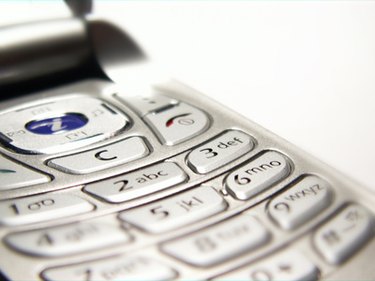 Tracfone is a prepaid cell phone provider with several brands of service available. Most cell phones purchased with TracFone have a very limited amount of features compared to modern cell phones. Although most have color displays, and text message abilities, most TracFone devices cannot access the internet. There are a few premium prepaid cell phones offered by TracFone that include a mobile web browser. It accesses the internet using purchased minutes.
LG 420G
The LG 420G is a compact flip phone, weighing only 2.87 ounces. The phone uses a numeric keypad to enter numbers and texts. The 420G also has a camera that takes photos at a .3 megapixel resolution. Regular text messaging and picture messaging are possible as well. The battery life on the device supports a talk time of up to 7 hours. The LG 420G also comes with a basic web browser to access the internet.
Samsung T155G
The Samsung T155G is an all-black compact flip phone. The device features a simple external LCD screen with indicator lights that notify its owners of text messages, missed calls, or low battery life. The phone also has personal organization tools such as a calendar, alarm clock, stopwatch, and calculator. The phone supports SMS messaging as well as a 200-entry phone book. The Samsung T155G also uses a WAP 2.0 browser to connect to the internet.
LG 600G
The LG 600G is another compact flip phone Tracfone offers. The phone is compatible with Bluetooth headsets, and includes a speaker phone. The phone also includes a VGA-resolution camera, and a voice recorder. The phone book allows owners to store up to 100 entries. The information shows on a main color screen, and an external information screen displays missed phone calls and text messages. The phone has a web browser that grants access to local news, sports, and weather information.