MetroPCS is a cell phone company that offers users contract-free, fixed monthly service. Available in most major U.S. cities, MetroPCS uses the same wireless signal as Sprint. This is an all-digital signal, CDMA, similar to Verizon Wireless, while T-Mobile and AT&T use GSM analog. You can either purchase a phone from MetroPCS, or take a CDMA phone you already have to the MetroPCS store.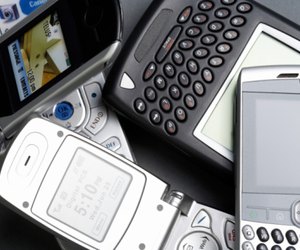 Verizon
Since Verizon uses CDMA, you can transfer any Verizon phone over to MetroPCS. A MetroPCS store will transfer your CDMA phone to its services for free. V-Cast and other features specific to Verizon Wireless will be lost when you transfer, but all basic features -- phone, messaging, Web -- will remain.
Sprint
Sprint phones work just as well as Verizon for transferring to MetroPCS. Many functions will still work when you switch over, such as text messaging, mobile Web, and picture and video messaging. You will lose any Sprint-specific features, however, like Sprint TV.
Cricket
Cricket transfers CDMA phones over to its services, so you can use one of its phones to transfer to MetroPCS. GSM phones -- ones with a SIM card -- will not work on a CDMA network, as they use completely different signals and antennas.