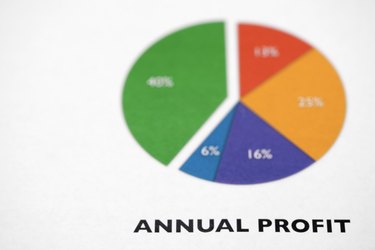 Facebook business pages can be thought of as modern day shop windows. They're a place to connect with customers, announce news and specials, and share things of interest. While posting text-based updates is certainly important, adding graphics to your posts can dramatically increase the number of people that view, comment and share them, thus helping to build engagement with your brand.
Step 1
From your Facebook homepage, enter your post in the "Update Status" field that says: "What's on your mind?"
Step 2
Click on "Add Photo/Video" then "Upload Photo/Video."
Step 3
Click "Choose File," then navigate to the image file on your computer you'd like to add to the post and click it. The file will be uploaded to Facebook.
Step 4
Click "Post." Your comment, along with the image file, will be added to your Facebook wall.