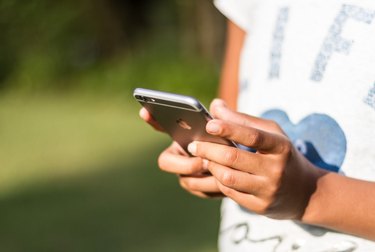 Whether your kids are ready for their first smartphone or you want to check out a plan with better parental controls, Verizon's new Just Kids plan might be perfect for your family.
According to Verizon, the Just Kids plan is the first smartphone plan from a major carrier designed just for kids. The goal is to help give parents peace of mind with parental controls built directly into the plan.
Just Kids incorporates Verizon's Smart Family Premium (a tool that normally goes for $9.99 a month), which allows parents to keep track of their kids' location, set screen time limits, and set content filters.
The plan also includes 5GB of 4G LTE data and unlimited talk; text to 20 contacts predetermined by a parent; and it comes automatically enabled with Safety Mode, which means kids can continue using data (at lower speeds) after reaching the 5GB LTE limit without any overage charges.
At least one line on the account needs to be on one of Verizon's three unlimited plans. Just Kids starts at $55 a month on a two-line account, and if there are four people on your family plan, the price drops to $35.
Here's the full price breakdown, with the rates reflecting autopay and paper-free billing: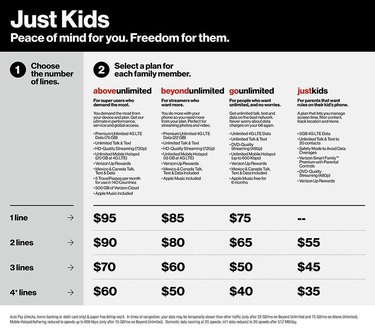 Give Verizon a call or visit the website for more info.