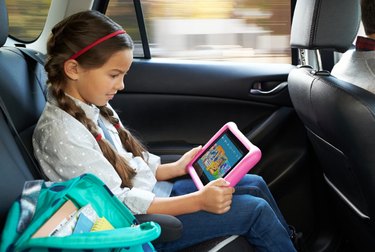 Oh, Amazon Prime Day. The day when you spend your hard earned money on a whole bunch of crap. But there's also the stuff that isn't crap, and when that stuff is discounted, all your other spending (as well as the ridiculous amount of time spent browsing Prime Day deals) is totally worth it.
If you've been wanting to buy your kid a Fire HD Kids Edition Tablet (a thing that is definitely not crap), Amazon is currently offering deep discounts.
Fire HD 8 Kids Edition Tablet
This tablet has an 8" HD display, 32 GB internal storage, up to 10 hours of battery life, a 1.3 GHz quad-core processor, and 1.5 GB of RAM. It comes with one year Amazon FreeTime Unlimited, which gives your kids access to over 20,000 popular apps and games, videos, books, Audible books, and educational content from PBS Kids, Nickelodeon, Disney, and more. Plus, if they break it, Amazon will replace it for free up to two years after the purchase date.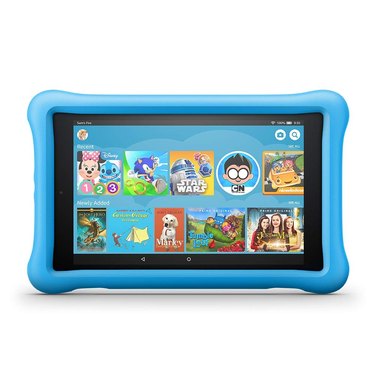 Regular price: $129.99 Prime Day price: $79.99
Fire HD 10 Kids Edition Tablet
The 10 has a 10.1" 1080p Full HD display, along with all the same specs and fun features as the 8. Both tablets come in blue, yellow, and pink and also come with the option to save money on two tablets at the same time.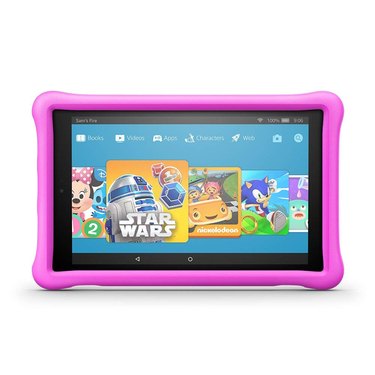 Regular price: $199.99 Prime Day price: $149.99
Fire 7 Kids Edition Tablet
The cheapest of all three tablets, the 7 doesn't have all the bells and whistles as the 10 and the 8, but it gets the job done. Choose from blue, purple, and pink.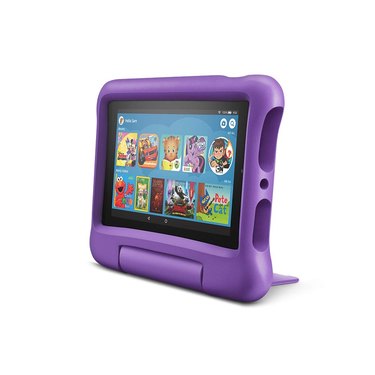 Regular price: $99.99 Prime Day price: $59.99