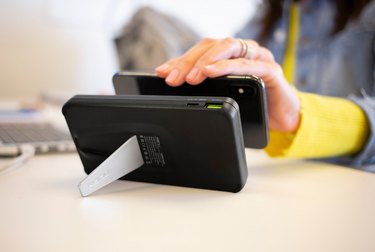 There's nothing more anxiety-inducing than a low phone battery. OK, maybe a few things can cause more anxiety, but when you're running out of juice on your phone, finding a charger is often top priority.
Kenu's new BingeBank All-in-One Wireless Charging Power Bank is the perfect solution for anyone on the go who needs a boost in battery life. It adds up to 35 hours of viewing time, so you (or your kids) can use your phone without worrying about a dead battery.
The power bank works with Qi-enabled smartphones, including the iPhone XR, XS, and XS Max, and the Samsung Galaxy S10 series, as well as the new Apple AirPods wireless charging case.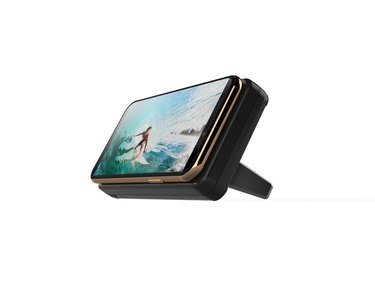 The device has a kickstand, so when you're watching Netflix or FaceTiming, your phone can be propped up while continuing to charge. Plus, it can charge two other devices simultaneously using the USB ports.
Preorder the BingeBank here for $59.95.