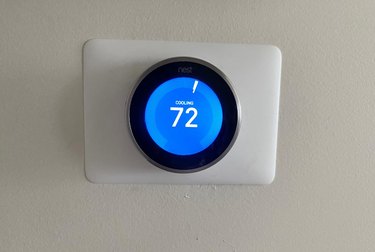 One of the benefits of owning a Nest thermostat is the ability to manage your home's AC and heat from anywhere. But for some, that feature just doesn't work.
Google is replacing Nest thermostats that have a hardware fault, causing them to fail when attempting to connect to WiFi. The "w5" error prevents the device from connecting to the internet, which is the reason it can't be managed remotely.
There hasn't been any indication as to why the error is happening, but Google is willing to replace your thermostat if the normal troubleshooting steps don't work.
A Google spokesperson confirmed in a statement to Android Police that the company knows about the issue.
"This does not affect the thermostat's ability to control the customer's heating and cooling system in the home, but does impact the user's ability to manage the thermostat remotely. If a user sees this [w5] error and it can't be resolved through troubleshooting, they are prompted to contact customer support for assistance and will be issued a replacement device."
According to Android Police, you'll have to walk through all the troubleshooting steps with Google before a replacement thermostat is issued.