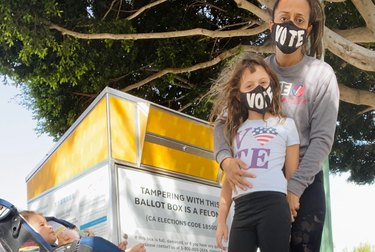 With the U.S. presidential election fast approaching (Nov. 3 is the big day), many voters have already mailed in their ballots—largely due to the unique coronavirus situation, but also to make sure their vote is counted with plenty of time to spare.
If you've sent in your mail-in ballot and want to confirm it was received and counted, there's an easy way to do it—if your state allows for mail-in voting, that is.
To check on the status of your ballot, click on your state's link below. The link will either take you to your state's election page where you can directly search using your basic personal information, or it'll direct you to a page that'll offer contact information for your local election officials.