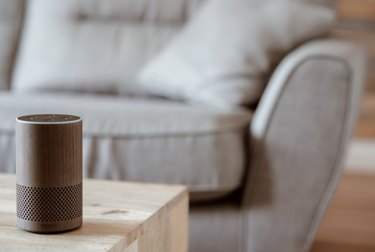 Alexa has endless tricks up her digital sleeve, but did you know that she can also speak in a variety of languages and accents? Using your Alexa app, you can change her accent and language.
You can change Alexa's language settings for fun, but the feature can also be beneficial for practical reasons. Maybe you have a guest in town who speaks a different language and wants access to Alexa or maybe you or your child are learning another language and want to get in as much practice as possible. Whatever the reason, changing the settings are quick and easy.
The languages that are fully supported in the U.S. are English, Spanish, and a mix of English and Spanish. Other languages and accents that you can choose but may not be fully supported in the U.S. include German, Canadian English, UK English, French, Italian, Portuguese, and Chinese.
How to change Alexa's voice settings
Open the Alexa app on your smartphone.
Tap More in the bottom right corner of the screen.
Tap Settings.
Select Device Settings.
All of your Alexa-enabled devices will appear. From there, select the device you want to adjust.
Tap Language.
Select the accent or language you prefer (some features of certain languages may not fully be available in your country).
Tap OK.