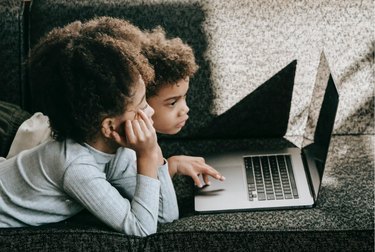 I have a 4-year-old who just started pre-K at an elementary school. She's my oldest, so it was a big surprise when her teacher said they'll be working on computers in class and it'll be important for them to have access to one at home. My daughter has no idea how to use a computer — she was a toddler like 5 minutes ago — but that's part of being a student in 2021.
Of course, I have my own laptop. But I use it to do my job, and I can't have potentially sticky, curious fingers all over it. So, my only reasonable option is to buy her one.
If you're in the same boat, you're probably leaning more towards a laptop that is kid-friendly and inexpensive (for a laptop, that is). The good news is there are several laptops for kids that have great specs and won't break the bank. You just need to make sure it's powerful enough to handle whatever software your child might need for school work and projects. It should also have good battery life so if it needs to be brought to school, it won't need to be charged in the middle of the day.
Here are the best laptops for elementary school students:
Acer Chromebook Spin 311 - $168+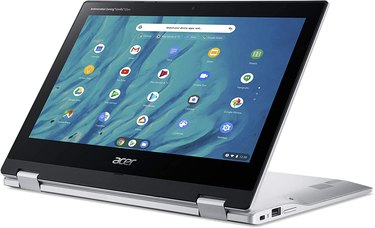 The Acer Chromebook is fun because of its flip design, and it's also a great option for those on a budget. It's a portable laptop with eight hours of battery life, which is long enough to get through a day at school as long as it's fully charged beforehand. It also uses Radeon graphics technology for some cool 3D capabilities, which gamers will appreciate.
CPU: Intel Celeron N4000Graphics: Intel UHD Graphics 600RAM: 4GBScreen: 11.6" HD (1366 x 768) 16:9 IPS touchscreenStorage: 64GB Flash Memory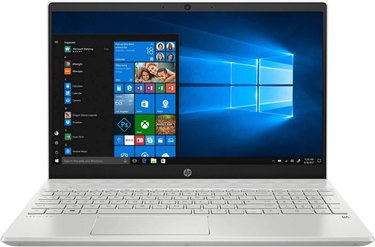 The HP Pavillion 15 is a perfectly capable laptop to handle everything most elementary students need to do. In fact, it's known to be one of the best laptops for kids. It has a good amount of power, a sharp display, and a sleek looking slim shell (that actually makes it look more expensive than it is). It also has a full-size keyboard, a big trackpad, and touchscreen capabilities.
CPU: up to 11th-generation Intel Core i7Graphics: up to Nvidia GeForce GTX 1650RAM: 8GB – 16GBScreen: 15.6" diagonal, HD (1366 x 768), micro-edge BrightView 250 nits – 15.6" diagonal, FHD (1920 x 1080) touch IPS micro-edge BrightView 250 nitsStorage: up to 1 TB PCIe NVMe M.2 SSD
Available at HP starting at $449.
MacBook Air (M1, 2020) - $949.99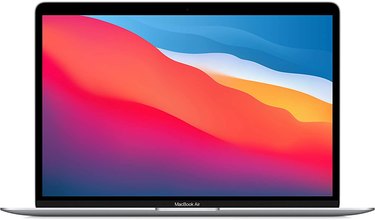 If your child's school uses Apple computers, you might want to stick with that at home to keep things consistent. However, you're going to be paying a bit more. Unless you buy a pre-owned or refurbished MacBook, the MacBook Air is the best you can get for under $1,000. (It's actually one of the best laptops Apple offers in general.) Choose either 256 GB or 512 GB, depending on how much storage you think will be needed. Plus, your child can choose the color they want — either gold, space gray, or silver.
The MacBook Air is Apple's thinest and lightest option with excellent battery life and the M1 silicone chip, which dramatically improves performance and efficiency.
CPU: Apple M1 chip with 8‑core CPUGraphics: Integrated 7-core – 8-core GPURAM: 8GB – 16GB unified memoryScreen: 13.3-inch 2560 x 1600 Retina displayStorage: 256GB – 2TB SSD
Available at Amazon for $949.99.
HP Chromebook 14 - $325.99
The HP Chromebook 14 is a versatile laptop that's perfect for kids and offers the best value of any Chromebook. It has a great keypad and trackpad for kids just learning to use a laptop along with super crisp screen. Not all Chromebooks come with ports, but this one has HDMI-out, USB 3.0 and a microSD card slot. The battery life is pretty average, but if don't think that will be an issue, this one is an excellent option.
CPU: Intel Celeron N2840 – N2940Graphics: Intel HD GraphicsRAM: 2GB – 4GBScreen: 14-inch, HD (1,366 x 768) BrightViewStorage: 16GB – 32GB eMMC
Available at Amazon for $325.99.