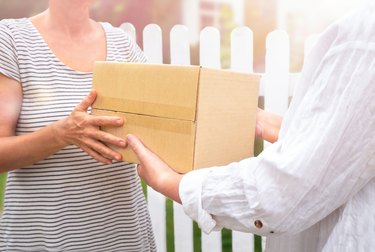 It's always nice to receive a gift, but sometimes that gift isn't what you want — and that's OK. If you got a gift from Amazon that you'd like to return, Amazon makes it easy to do without the sender knowing. After all, your friend would likely prefer that you buy something you'll actually use as opposed to holding onto something you don't like just because you feel bad.
How to return your Amazon gift
First, you need to locate the item's 17-digit order number. The Order ID is on the packing slip that came with your gift or on the digital gift receipt Amazon sent to your email. If you can't locate the Order ID (like if the sender didn't indicate the item is a gift), you can contact Amazon for help.
Enter the Order ID, including hyphens. (You can do that here.) Choose the number of items you're returning and select your reason for the return from the dropdown menu. If the item was shipped from a third-party seller, they might need to review your return request before accepting it.
Choose your shipping preference
Several shipping options will populate. Depending on your reason for returning the item, some options will be free and some will charge a fee. You'll likely be able to choose from drop-off or pick-up options at UPS, USPS, or possibly at an Amazon Fresh store or using Amazon Hub Locker if there are any nearby. Not all returns require printing a label, so be sure to read the instructions carefully.
The instructions will also tell you if you need to box up your return or if you can drop it off with no box. That will depend on your shipping place.
Once Amazon received your return, a refund will be sent in the form of an Amazon gift card added directly into your Amazon account. The sender won't know you've returned the gift — unless you tell them or they specifically request a photo of you using the gift.