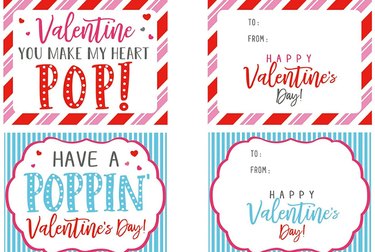 Valentine's Day is right around the corner, and the valentines your kids will hand out to their classmates aren't going to buy themselves. So, instead of waiting until Feb. 13 to get those classroom valentines in order, just find some you like on Amazon and set them aside until it's go time.
Amazon has loads of valentine options for kids, and most of them come with enough valentines for up to 28 friends. If that doesn't quite cover the kids in your child's class, then you might need to order two, as every kid could use a little extra love on the special day.
We rounded up several of Amazon's best valentines to cut out some of your legwork. Check them out below.
1. Mollybee Silly Creatures Slap Bracelet Valentines
You kid will have enough bracelets and cards for the whole class with this box. The slap bracelets feature three different patterns of silly creatures.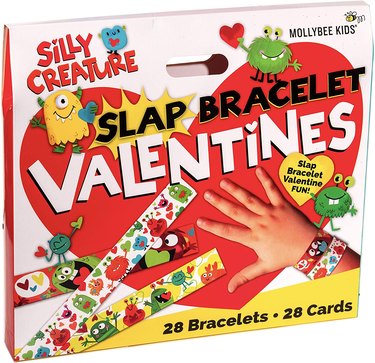 2. Joyin Be My Valenslime Heart Valentines
Kids love slime, so these adorable slime-filled hearts and funny cards will be a real crowd pleaser with the under 12 crowd.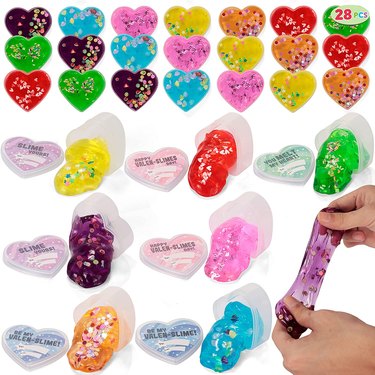 3. Oriental Cherry Pop Heart Valentines
These cute heart poppers come in a bag with a fun valentine card attached. The box comes with 24 pop hearts and keychains in three different designs.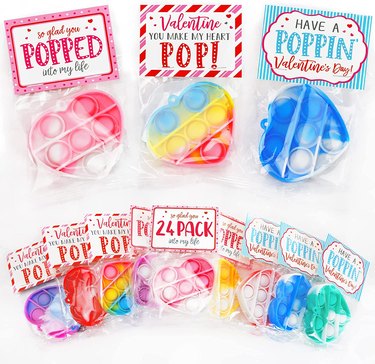 4. Joyin Tic-Tac-Toe Keychain Valentines
Kids love anything that distracts them from listening in class. These tic-tac-toe keychains will definitely do the trick. They come in a box of 28 and are attached to cute cards.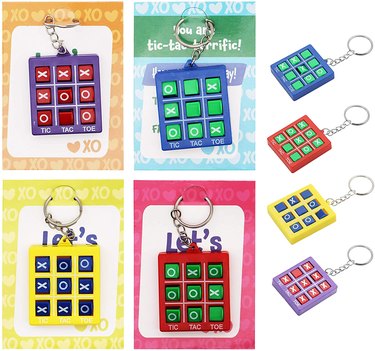 5. Joyin Die-Cast Car Valentines
For the car enthusiast, this box contains 28 die-cast cars atop a cute car-themed valentine card.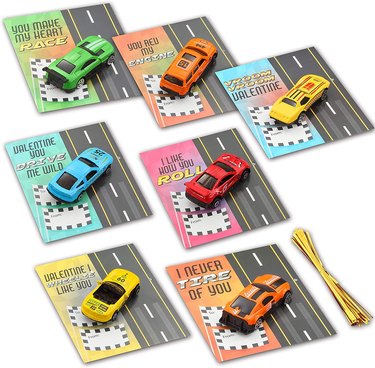 6. FiGoal Party Pack Valentines
There are so many fun things in this box of 30 valentines, including stickers, erasers, rulers, pencils, and stamps.