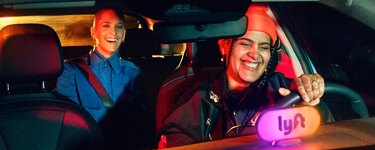 In an effort to give women and nonbinary riders and drivers more control over who they're in a ride-sharing car with, Lyft is launching a new feature called Women+ Connect.
The new setting allows women and nonbinary Lyft drivers and riders to choose the gender they feel most comfortable and safe. The feature is intended to help prevent sexual harassment and assault.
Lyft developed the feature in collaboration with experts from Human Rights Campaign (HRC), the National Association of Women Law Enforcement Executives (NAWLEE), and the National Sheriffs' Association Traffic Safety Committee.
To activate the setting once it goes live in your city, women and nonbinary people can turn on a "Count me in" preference in the Lyft app to prioritize matches with other nearby women and nonbinary people. If there aren't any women or nonbinary riders or drivers in the area, users can still be matched with men as "Women+ Connect is a preference feature, not a guarantee," according to Lyft.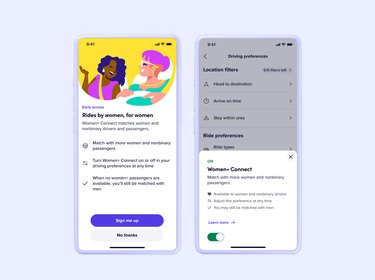 At launch, the feature will roll out in select cities in the U.S., including Chicago, Phoenix, San Diego, San Francisco, and San Jose. More cities will roll out soon.