Automated bots have become thick as mosquitoes in recent years, clogging up the Internet on our social media pages, snapping up concert tickets in an instant, and taking over the fledgling Internet of Things. This year, humanity is fighting back to make life better for everyone.
More Affordable Concert Tickets
Have you ever been so excited for a concert or game that you tried to buy tickets as soon as they went on sale, but they were already sold out? Automated bots have been a problem for years on ticket sites. When tickets go on sale for an event, especially a highly sought-after concert or festival, bots would buy up the bulk of tickets in seconds, leaving ordinary fans in the dust. Those tickets would then be sold for an impressive markup on second-market sites like StubHub. Now those bots will be blocked, thanks to Congress. Both the Senate and the House of Representatives passed legislation at the end of 2016 blocking the use of computer software that automatically buys hundreds or even thousands of tickets, and called the use of bots an "unfair and deceptive practice."
This means when you use Ticketmaster or another ticket purchasing site, you'll have a better chance to buy those concert tickets at original prices, instead of paying up to 10 times what the ticket cost.
Less Noise on Social Media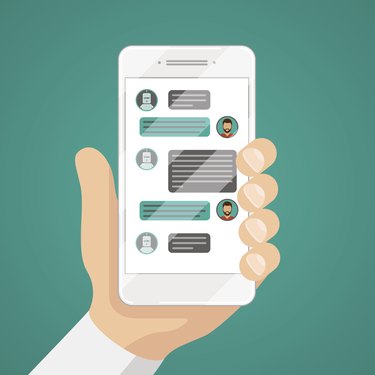 There was a time when an occasional bot on Twitter would be a fun thing, because it would automatically tweet out a line from your favorite movie or song when you mentioned the title. Those days are long gone, and now Twitter is plagued with millions of bots that automatically tweet out spam links or incendiary political comments when certain keywords are detected. After reaching unusual heights of bot activity in 2016, the company has begun weeding out some of the worst offenders. Also the rules of conduct in Twitter's Help page emphasizes that automated tweets or replies are not allowed. This should mean less spam and repeating clutter in your timeline, which you can reduce even further by following these steps as well.
More Protection for the Internet of Things
In 2016, several major websites were knocked down for hours due to a Distributed Denial of Service (DDoS) attack. The attack was launched from a global system of bots which compromised what we know as the Internet of Things (IoT.) Any items with Internet capability and connection to wifi were vulnerable to malware that installed bots, from security cameras and DVRs to wireless routers and even Internet-enabled refrigerators and light bulbs. To curtail future outages, Amazon and Microchip Technology worked together to produce an after-market chip with built-in security. This chip, which will be available to developers this year, protects the stream of information that travels from your wireless device to Amazon's cloud-based service for IoT devices. Too often, users leave settings on these devices in the default mode, which makes it easy to hack. To protect your own items in the IoT, always change default settings to new names and passwords, which will better protect not only your stuff, but the Internet as a whole.