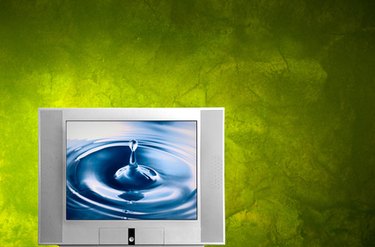 With the popularity of flat-panel models expected to push the worldwide market for TVs to 228 million for 2010, according to DisplaySearch, more people will wonder if they can mount TVs on the walls of their homes, including mobile homes.
Concerns
Mounting a TV in a mobile home requires knowledge of the home's wall material, and the width and type of studs within the walls. Most wall materials alone will not support a TV's weight. Drilling in the center of studs and using the mount manufacturer's recommended hardware should offer the best hold.
Considerations
The type of wall mount needed for a mobile home depends largely on the size and weight of the TV. Other considerations include tilt and rotate options as well as the location of the wall mount in the room. A review of manufacturer specifications can determine which TV wall mount meets your needs.
Safety
Testing the wall mount to see if it is secure and can bear a weight similar to the TV's can prevent falls before the TV is attached. Hiding cords, either in a racetrack covering or within the mobile home's walls, can keep children and pets from pulling down the TV and wall mount.