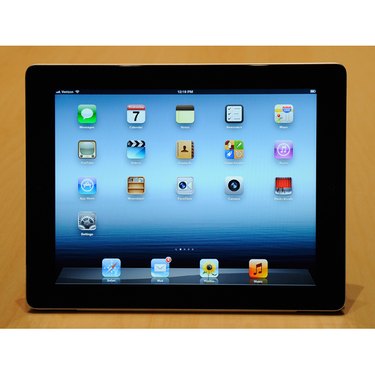 From Google Docs to Dropbox, your tablet has thousands of applications designed to make you more efficient and better organized. But you know what they say about all work and no play, right? Fortunately for you, the iPad and Android-compatible tablets are as well-equipped for fun as they are for productivity. With high-resolution displays and a huge number of available games in every genre, current-generation tablets offer a gaming experience that rivals your favorite console.
Racing in Place
Crave the rush of driving a luxury sports car at a very high speed? Unfortunately, there are very few ways to legally fulfill that desire -- but these racing games with stunning, high-definition graphics come pretty close. Games like "Asphalt 6: Adrenaline HD," (available on iPad and Android) and "Real Racing 2 HD" (available for the iPad) put you in the driver's seat of some of the hottest cars around.
Take the Pilot's Seat
If you'd rather soar through the air, climb in the cockpit with one of these flight simulators. Serious flying enthusiasts will enjoy the realism of "X-Plane for iPad," which offers detailed flight instruments, planes ranging from gliders to fighter jets and realistic air traffic control chatter in the background. A version is also available for Android tablets. For something a little more lighthearted, check out "Helidroid 3D" (available for Android and iPad), which puts you in charge of a radio-controlled helicopter zooming around a house.
Learn Something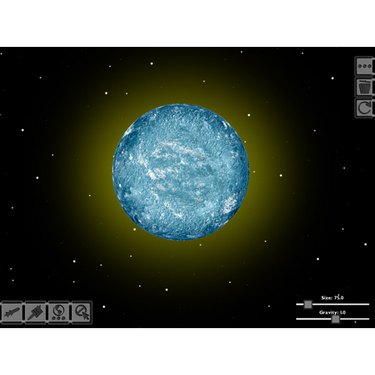 These educational games let you learn while you play. "Trivia by Sporcle," available for the iPad and Android, engages your brain with thousands of tricky questions on topics ranging from pop culture to geography. If world-building is more your thing, check out "Gravity 2.0" for Android tablets and the iPad – this fun physics game allows you to create your very own solar system and go to war against other players.
Children-Approved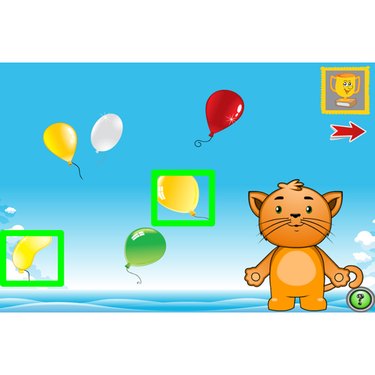 Tablets are intuitive and easy for kids of (almost) all ages to use. If you have a small child, check out "Preschool Kitty" for Android and iPad; this app actually contains seven different learning games with custom difficulty levels and the ability to track your child's progress. "Dora ABCs Vol. 2: Rhyming Words," also available on both platforms, is another game that helps children learn by using a favorite character, Dora the Explorer, to teach important literacy skills.
Pet-Approved
If you're owned by a cat, you know that what's yours is also his – and the iPad is no exception. Friskies Games for Cats offers six games developed to work on both the iPad and Android platforms and designed to engage your cat's senses. Cats love batting at the floating pieces of food and trying to catch colorful fish, but watch out for claws; according to Friskies, your glass touchscreen will probably be safe, but if you use a screen protector you risk having it shredded.
Keep Your Eye on the Ball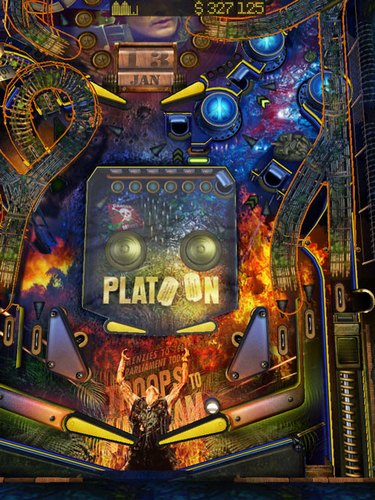 Thanks to the accelerometer built into tablets like the Motorola Xoom and iPad, you can get the pinball experience without having to set foot inside an arcade. Games like "War Pinball HD" and "Pinball Arcade," available for both platforms, add a whiff of nostalgia to your game play with the inclusion of classic movie themes and exact recreations of the pinball tables you might have played in the 1980s.
Puzzle Mania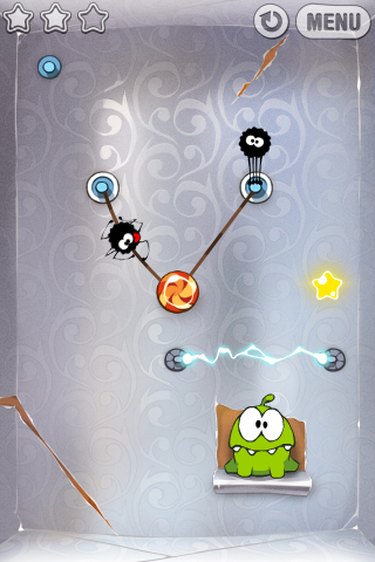 When you're in the mood for something challenging, these puzzle games, available for both iPad and Android tablets, will frustrate and delight you with their many mind-bending challenges. Fans of the genre will enjoy popular physics-based puzzlers such as "World of Goo," "Where's My Water?" and "Cut the Rope."
Board Games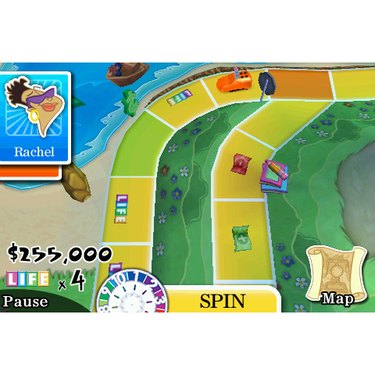 The large, high-resolution screen on your tablet makes it ideal for emulating some of your favorite board games. Enjoy favorites like "Monopoly" and "The Game of Life" on your iPad or Android tablet with friends using "pass and play" multiplayer mode, or play solo against the computer. For an online multiplayer twist on a classic, check out "Words with Friends" by Zynga, which offers Scrabble-like play against friends or random opponents.
Pirates, Zombies and Aliens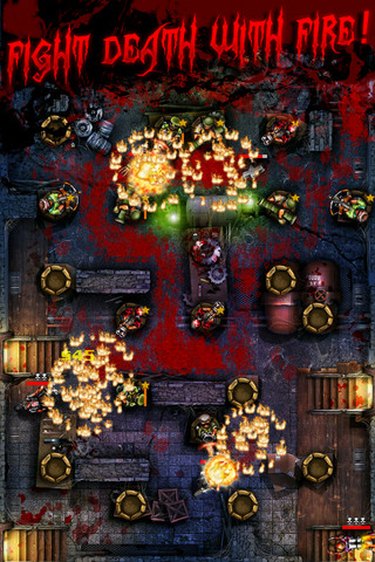 If you believe the truth is out there and wouldn't dream of missing an episode of "The Walking Dead," these action-packed strategy games will have you tapping furiously in an attempt to ward off the invading hordes. In "Night of the Living Dead Defense," based on the cult horror classic, it's your job to defend against endless waves of zombies by building different structures and weapons to take them out. If you prefer aliens to the gory undead, "Radiant Defense" allows you to build and arm a space fortress to fight waves of aliens.
Land a Plane
Air traffic controllers have one of the most stressful jobs in the country, but these apps allow you to simply focus on the fun of running a busy air-traffic control tower. "Flight Control" for iPad and Android offers online multiplayer and single-player action with 10 different aircraft and five airfields. For more action, check out "ATC – Air Traffic Control" for the iPad or "ATC" for Android tablets; both offer realistic air-traffic control simulation.