With Microsoft Word 2013, you can create flyers easily using templates or manually-applied formatting. Whether you need a tear-off tabbed flyer, a brochure for your business or invitations to an event, Word enables you to self-publish professional-looking flyers.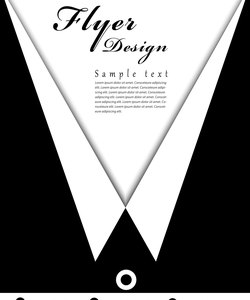 credit: kutubQ/iStock/Getty Images
Use Flyer Templates
In the New Document pane, type "Flyer" into the template search, and Word returns hundreds of pre-made templates, or search for additional templates from sites like Docstoc, the Paper Mill and StockLayouts (links in Resources). Once you have the template open, customize your text.
Use the Insert Tab
Word makes it easy to create a flyer from scratch. In the Insert tab, Choose from the "Shapes" menu to stretch out a shape into a banner or other background for your text. Choose "Text Box" for graphically-pleasing ways to present chunks of text, including sidebars. Use "Word Art" to create text that becomes part of your flyer's graphics. Also, access Office's vast collection of online Clip Art by selecting "Online Pictures."
Use the Design Tab
Word uses a default color theme for Shapes, Text Boxes and Word art, but you can change the scheme. In the Design tab, experiment with the "Themes" drop-down menu; notice this menu combines color themes with font themes. Choose from alternate color schemes with the "Colors" menu, or at the bottom of the menu click "Customize Colors..." to create your own mix. For different font themes, click "Font."
Be Clean, Simple and Organized
Word's design tools are easy to get carried away with. Avoid making your flyer too busy or the font so fancy that it's not legible. Grab the reader's attention with a great headline that focuses on a reason why your event or business benefits the reader. Use bullets to list additional information or include a call to action. Put your contact information at the bottom, including a phone number or email.