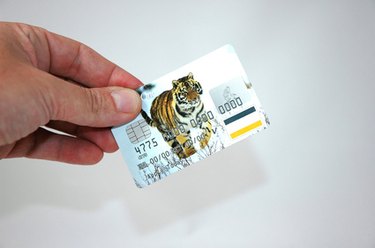 Purchasing phones of any kind no longer requires visiting a store in person. Avoid the long lines, travel time and associated expenses by purchasing your next phone online. You do not need a credit card to purchase a phone online. Use your credit card-associated debit check card to purchase your phone with only your checking account. Debit check cards act as credit cards, but take funds from your checking account to cover purchases, such as your new telephone.
Step 1
Visit the telephone retailer's online store.
Step 2
Select the telephone you wish to purchase. Click the "Buy" or "Proceed to Checkout" button to continue.
Step 3
Enter your debit check card number into the credit card number field on the checkout page. Your debit check card acts as a credit card for purchases if it features a credit card company's logo, such as Visa or MasterCard. Otherwise, enter your checking account and routing number into the appropriate fields, if they are provided.
Step 4
Click the "Purchase" or "Finish" button to complete the transaction.