If you are thinking of canceling your AOL Internet service, but are fearful or unsure of how to proceed then read on for some helpful tips. Do not be held hostage by AOL any longer. These steps may not only save you money and time, but also will have you surfing with a new Internet service in no time.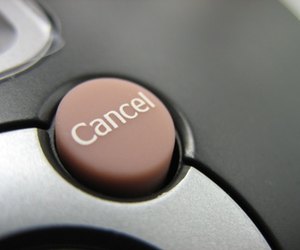 Step
Know that you will not lose your email address when you switch Internet service providers, nor your address book. However, you will need to know how to access it on the web. Go to the AOL website link listed within this article. Then, type your username (which is your email address) and your password. If you have forgotten your password, click the "Forgot password" link and follow the on-screen prompts to recover and/or reset your password.
Step
Canceling AOL does not mean you need to give up your free AIM, or AOL Instant Messenger account, you can keep that, as well as the screen name (login) you use for that purpose.
Step
Have the new Internet provider selected and in place so you do not have a lapse in Internet connectivity. Ideally, you will be all set up and ready to go with your new Internet service.
Step
Call AOL and cancel your service. Do not take advantage of their free offers, as they have a limited time and stipulations and you will be charged for any time beyond the trial service. Their number is (888) 265-8008. Make sure you get a confirmation number for your cancellation as well as the first and last name of the person you spoke with. This step is extremely important should they try to come back and say you failed to cancel later on. You may have to try your call a few times, as hold times are long and the likelihood of getting disconnected from customer service is very high.
Step
If you prefer to cancel in writing by U.S. mail or just to follow up on your phone call to them: AOL, PO Box 65100, Sterling, VA 20165-8800 or fax to (703) 433-7283. Tell them your canceling and include: full name, phone number, address and signature, and either the primary AOL screen name or last four digits of the credit card that is billed monthly.
Step
Just because you have canceled your AOL service, does not mean they will stop billing you. Check your credit card statement for at least two to three billing cycles after your cancellation. If you see charges from them, call AOL immediately and also notify your credit card issuer of the charges and have them removed.
Step
Should the above numbers not work, try to go online to AOL.com and in your account or help section type in "cancel account."