Your cell or home phone will ring a certain number of times before the incoming call is sent to your voicemail service. If you find that you're constantly missing calls or that it takes a long time before callers can leave a message, you might want to consider changing the number of rings on your voicemail account. This process will vary based upon which phone service you use and there are several different methods you can try to do this.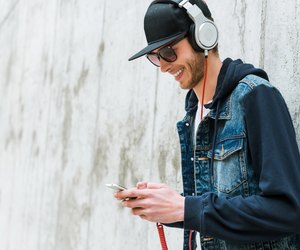 credit: g-stockstudio/iStock/Getty Images
From your phone
Step
Press the star () key on your phone. Follow this symbol with the number "61." Press star () once more. Then, click "Send" to place the call.
Step
Type the number one (1) and then enter the number for your voicemail box.
Step
Press star (*) twice.
Step
Enter a time amount. This number will be how many seconds your phone rings before the call goes to your voicemail. This number can only be changed in multiples of five. The maximum time you can enter is 30 seconds.
Step
Press pound (#). Your settings will be changed.
Online
Step
Visit the homepage for your phone service and log into your account.
Step
Search for a "voicemail" tab or link. Click the link or tab.
Step
Click the "Options" link.
Step
Look for the "number of rings" drop box or tab. Click this tab and a list of numbers will appear. Choose the amount of rings you would like on your voicemail.
Step
Select "Submit," "Apply" or "Save" to save the settings of your voicemail. You can then log out of your account.