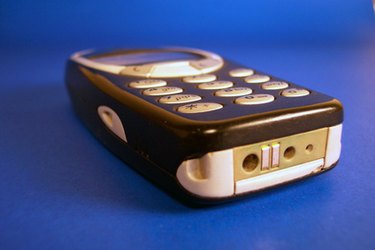 Most cell phone service providers offer a quick, easy way for customers to check their bill balance. On several services, customers can send a text to their service provider requesting a bill balance, which is sent to the phone as a free text message. Other services ask that you dial a toll-free number, which connects you to an automated system that lists the balance.
By Text
Step 1
Create a new text message.
Step 2
In the "to" field, type in the following code, depending on your service provider:
AT&T: _BAL# (_225#) T-Mobile: #BAL# (#225#) Verizon: #BAL (#225)
By Phone
Step 1
Dial the following, depending on your service provider:
U.S. Cellular: 611 Sprint: 4 MetroPCS: 99 AT&T: 611 T-Mobile: 611 Verizon: *611
Step 2
Press send to make the call.
Step 3
Enter your telephone number as prompted by the automated answering service. Follow the prompts to hear your current balance.