The PDF file format is frequently used by multiple Adobe products and can be helpful in generating text and image documents. Unfortunately, while there are many applications that can interpret the PDF format natively, it can be very difficult to edit these documents from some applications. Microsoft Visio is a drawing and diagramming program where someone may need to edit or import information from a PDF, yet it lacks PDF support. It is possible, however, to convert PDF files to the Visio format by first converting the file to DWG format.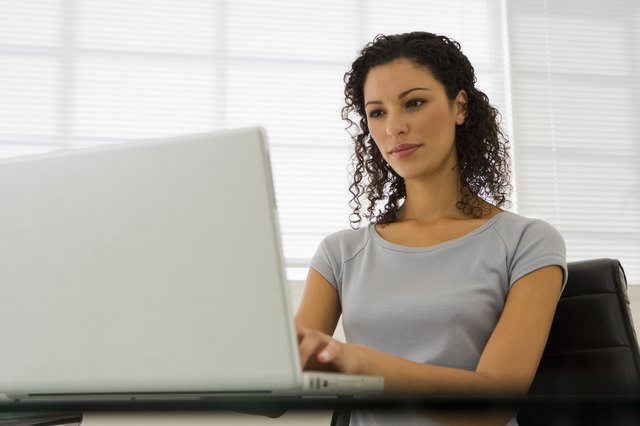 credit: Pixland/Pixland/Getty Images
Step
Select the "Convert Data, Files Online Free: PDF, Word, Excel, Text, Images" link from the Resources section.
Step
Click the "Browser" button in the center of the screen, then navigate to your file and click the "Open" button.
Step
Choose the "PDF to Autocad(dwg)" option.
Step
Enter your email address and click the "Send" button.
Step
Open your email account and download the attachment.
Step
Launch the Microsoft Visio application.
Step
Click the "Windows" button at the top left of the screen, then "Open" if you are using Visio 2007. For earlier versions, click "File," then "Open."
Step
Navigate to your downloaded DWG file and click "Open."
Step
Right-click on the DWG file on your screen and choose the "CAD Drawing Option," then click "Convert."
Step
Choose the layers that you wish to convert, then click "OK."