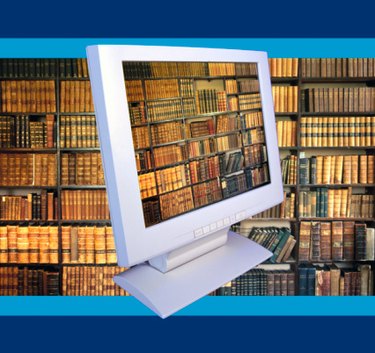 Kindle is the digital reading and publishing platform developed by Amazon.com and available on the dedicated Kindle ebook device. The Kindle has 3GB of internal memory for storing your ebook library, which can be as many as 5,000 individual ebooks, depending on their file size. To help you keep your library organized, ebooks can be placed in custom folders known as "collections." You can create as many collections as you want on the Kindle, and store ebooks, documents and audio books inside them.
Step 1
Turn the Kindle on by sliding its power switch on the bottom of the device to the right.
Step 2
Press the "Menu" button on the Kindle's keyboard and select "Create New Collection" using the 5-way controller.
Step 3
Enter a name for the new collection using the keyboard, and then click the "Save" button using the 5-way controller.
Step 4
Highlight the new collection on the Kindle's home screen. Press the 5-way controller to the right to open the options page for the collection.
Step 5
Select "Add/Remove Items" and scroll through the list of ebooks, selecting the ones you want to add to the collection by checking the box to the right of each title.
Step 6
Select the "Done" button at the bottom of the page using the 5-way controller when you've finished adding ebooks to the collection.