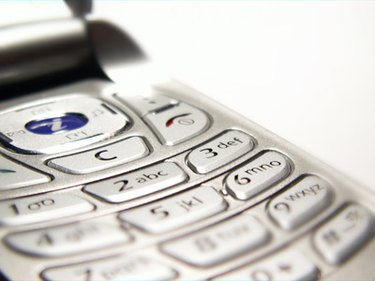 Unanswered calls to your mobile or landline phone can be forwarded to voicemail. Callers are able to record a short message that you can review at your convenience. After reviewing messages, you may want to delete messages that are not important. Voicemail messages for mobile and landline phones can be deleted in the same manner. Some mobile service and landline phone providers offer the option to access voicemail online.
By Phone
Step 1
Access your voicemail account. Enter your PIN code when prompted.
Step 2
Listen to a message, then press either "7" or "3" on your phone's keypad.
Step 3
Listen for the verbal confirmation that the message was deleted.
Online
Step 1
Access your phone service provider's website, then log in to your account.
Step 2
Select the "Voicemail" option, then select a message.
Step 3
Click "Delete" next to the voicemail after listening to it. Log out of the account when you are finished reviewing your messages.
Tip
The options you need to select to delete voicemail on a phone may vary. You can receive help from the voicemail system by pressing the "*" key when prompted.