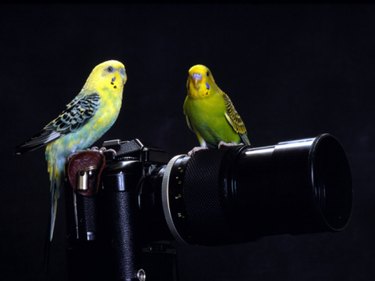 After disabling all Kodak ink notifications and Kodak Status Monitor utility, warnings about your ink levels won't display before or after the print process. Turning off the Kodak Status Monitor will also remove all reminders regarding printer performance and settings. Access the Kodak Status Monitor settings either through the Windows Devices and Printers screen or the Notification Area. Remember to manually check ink levels after disabling or realize lighter print on paper means low ink levels.
Step 1
Click the "Start" button. then click the "Devices and Printers" option.
Step 2
Right-click on your "Kodak" printer, then click the "Properties" option.
Step 3
Click the "Advanced" tab, then click the "Printer Preferences" button.
Step 4
Click the "Disable Kodak Status Monitor" check box, then click the "OK" button to apply the changes and close the window.
Tip
For faster access, the Kodak Status utility displays in the Windows Notification Area.
Warning
With the ink monitor disabled you will not receive notifications when the printer ink cartridge goes below normal levels.