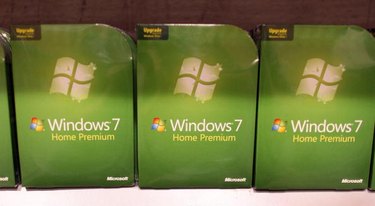 Microsoft includes a feature in the Internet Explorer browser that bookmarks Web addresses so users can easily refer to frequently visited websites. However, their bookmarks function is actually titled "Favorites." The links to these favored Web pages don't constantly and automatically display in the browser, but users can open the obscure "Favorites" menu at the top of the browser when necessary. Toolbars, on the other hand, are very prominent at the top of IE. If you want to make your IE bookmarks more accessible and noticeable, add Favorites to the toolbar area.
Step 1
Open the Internet Explorer browser. Click "View" at the top of the window.
Step 2
Select "Toolbars" from the menu. Click "Favorites Bar" on the submenu to give it a check mark beside the title. This will put the "Favorites Bar" on the toolbar.
Step 3
Browse to various Web pages on the Internet. Right-click on a blank area of the Web page. Select "Add To Favorites" from the menu, which opens the "Add A Favorite" dialog box. Leave the name as is or change to a different name for the bookmark. Open the menu next to "Create In," and then select "Favorites Bar." The link to that Web page will always appear on the Favorites bar in the toolbar area of Internet Explorer.
Tip
Add news feeds and hard drive folder locations to the "Favorites Bar."