YouTube is an online video viewing website. The videos there are played directly from the website instead of from your computer. That means that if there's a video you really like and want to carry it around to use on other computers, you must download the video first. In order to do this, you'll have to grab a program that can take the video from YouTube and download it as a video file to your flash drive.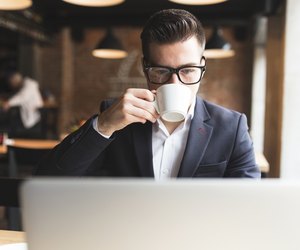 credit: Anchiy/iStock/Getty Images
Step
Download a program that can handle YouTube videos. An example is "YouTube Download and & Convert." (See Resources).
Step
Open the installation file after the program file finishes downloading. You should be able to install it directly from the tab that announces the download is finished. Click on that window, usually marked "downloads" and double-click on the program file name listed there. You can also open the installation file from your desktop or download folder.
Step
Go through the installation process, which will include reading a few screens and clicking "next," hitting the "I agree to the above terms and conditions" option, choosing a directory and clicking "start." Once the program downloads, click the "exit" button in the installation screen to begin the program.
Step
Open the YouTube video you wish to download. Highlight the web address at the top of your browser screen and right click there. Select "copy". Then go to the YouTube Download program, and right click in the box marked "YouTube Video URL." Paste the information you copied in the box.
Step
Hook up your flash drive. This is usually done by inserting it into the USB port. The second box down in the "YouTube Download" program is marked "Local Output Directory." Click on the button marked "browse" that is right next to that box. Find your flash drive in that window, select it and hit "OK."
Step
You can now click the "download" button to download the YouTube video to your flash drive.