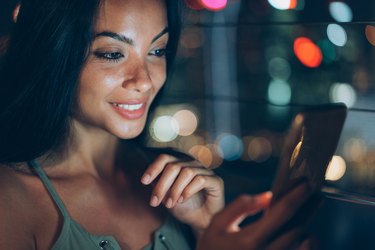 "I can't find my Facebook account." Facebook is the world's biggest social network and one that's available on everything from desktops to smart phones to Apple Watches, so this comment may sound a little absurd. After all, Facebook isn't your car keys or the package of gum that slid between the couch cushions in 2005; it's an absolute social media juggernaut.
Take a step back and consider this notion: Facebook has been around since 2004. That's plenty of time to lose something, so instead of beating yourself up about it, get ready for some good news. Facebook offers straightforward recovery options for that vintage profile page of yours.
How Do I Find My Facebook Account?
You might have to get a little creative to find your account. If you don't remember the email address or phone number you used when you opened your Facebook account, your only option is to do a little old-fashioned detective work. Ask a friend to let you log in to their Facebook account, and then go to the search bar and type in your best guess at the name you would've used for your old account (hopefully your legal name, to make things easy). From here, you can narrow the results by checking boxes in the sidebar. Choose the "People" tab first, and then filter the results by City, Education and Work. If you were Facebook friends with the account you're using, check the box for "Friends." The more info you can specify the better. If nothing comes up after a thorough look through the results, try again with any alias you might have used.
Just remember, when you do find your old account, it should be your only one. Facebook's Community Standards specify that individuals are allowed to maintain only one personal account, although you can have a Page for your business, brand, organization or product.
How Do I Recover My Account?
Now you move from "I can't find my FB account" to "How do I recover the ancient FB account that I finally found?"
If you found the profile but don't have the email address or phone number associated with it, click the "..." symbol on the top right of the account's profile. Choose "Give feedback or report this profile," select "Something Else" and "Send." When the option appears, choose "Recover this account" and follow the steps that Facebook walks you through. This process varies. It may include corresponding with Facebook support via phone or email to verify your identity or asking one of your Trusted Contacts for help (if you set them up when your Facebook account was active).
How Do I Use Trusted Contacts?
If you set up Trusted Contacts, which active accounts can do via Facebook's "Security and Login" settings, the recovery process may involve this feature. When you choose one of your Trusted Contacts during the recovery process, Facebook gives you a special URL that contains a recovery code for your account. Share this URL with your Trusted Contact by means other than Facebook, such as a phone call or email. Only your friend can access the recovery code. They give the code to you, and you use it to access your account.
If you remember the email or phone number but not the password and also set up Trusted Contacts, you can go to Facebook's login page and choose the "Recover Your Account" option. Enter the email address or phone number associated with your old account and press "Confirm." Then, follow the provided steps to input your trusted contacts.