Using Sprint as your mobile carrier, you will need your account number to view and pay your bills, make any changes to your plan, upgrade your phone and download ringers. You can do all that online at the Sprint website. First, you must register to manage your phone account. Once you register and create a username and password, you'll have access to your account immediately.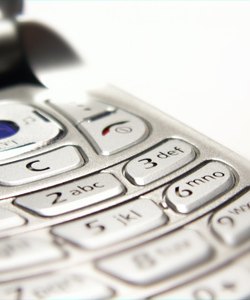 Step
Log on to Sprint.com and click "Need to Register for Access?" under "My Sprint Sign On." This will launch the registration page.
Step
Enter your first and last name as you would like it to display on your account.
Step
Create and enter a username and password for your account. They each must be between six and 33 characters. Make sure you create a strong username and password. Write them down in a safe place.
Step
Enter your email address. Re-enter it. Sprint will email you at this address if you ever forget your username or password. Select the "Phone" button and enter your phone number. Click "Continue."
Step
Enter your account PIN. If you don't have one, you can create one. The PIN is used for security whenever you contact Sprint over the phone or at a retail location. Finish registering for My Sprint following the on-screen instructions.
Step
Log on with your username and password to My Sprint. Your account will load. You will see your name, your phone and plan and account information.
Step
Look at the number next to "Account Information For." This is your account number for the phone number listed on the account.