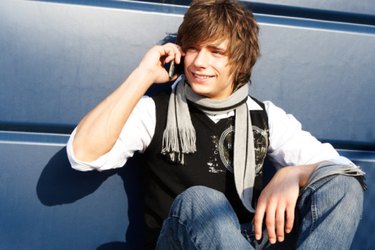 People have many reasons for wanting to change the area code on their phone. Many cell phone users who move to another city, for instance, want a local area code to make it easier for people to call them. Some want to be associated with their hometown area code, while others want an area code that identifies them with a particular city or state. While landline users are usually limited to one area code, cell phone users typically can choose from any area code in the country. Depending on their service provider and number availability, cell phone users may be able to keep their last seven digits of the number and change just the area code.
Step 1
Find the ESN (electronic serial number) of your cell phone. You can usually find the ESN on a sticker under the battery and on the box the phone came in. You also can find the ESN on most cell phones by using the "Options" menu or a similar menu. The ESN also may be listed as the "SN" or the S/N."
Step 2
Contact your wireless provider's customer service department. Many providers have automated voice systems or web pages that allow you to change your number. If you do not care about keeping the last seven digits of your old number, you can use these options. Otherwise, call the company from a landline and speak to a representative in person.
Step 3
Tell a representative you wish to change your area code and give them your ESN. Ask if you can keep the last seven digits of your old number. Many providers will let you request a specific number if it is available in the new area code.