When you consider opening a free email account, you can choose from a wide variety including Gmail, Hotmail, Yahoo! Mail and more. With so many free email options available, there is often little reason to go with a paid email account instead. Each email service has its own specific method of opening an account, and the details vary from provider to provider. The basic process, however, tends to be very similar.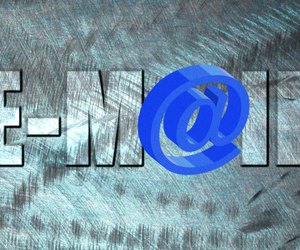 Step
Visit the website for the email provider of your choice. See Resources for top-rated sites.
Step
Click the button that starts the account creation process. This probably says "Sign Up," "Create an Account," "New Account" or something similar. This typically takes you to a page asking for personal details for your account.
Step
Provide all the required information. This generally includes your full name, your birth date or year, your desired username and a corresponding password, your country, and information to help you recover your password if you forget it.
Step
Scroll down to the bottom of the page when you are done entering this information. You will likely see a word verification section. Type the word or characters show into the box provided, and then click "I accept," "Create my account" or a similar button. This creates your free email account.