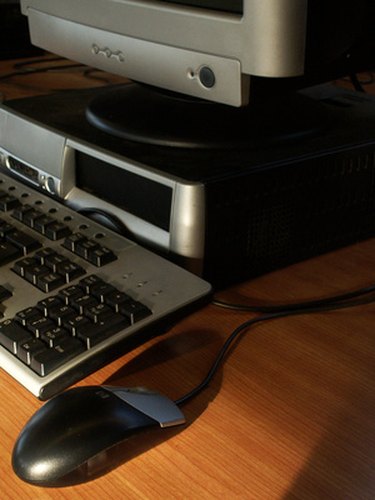 By default, all DVDs and audio CDs inserted into your PC will play through the Windows Media Player program. Windows Media Player comes with all PCs running Windows XP or later, and automatically begins playback once the audio disc or DVD is detected. While your audio CD is playing you also have the option to rip the CD to your Windows Media Player's library, or you can rip the DVD if the disc does not contain copyright protection.
Step 1
Push the button on the CD or DVD drive on your computer to open the disc's tray.
Step 2
Place the CD or DVD onto the tray with the disc's label facing up, and gently push the tray to insert the disc.
Step 3
Click the "Start" button on the task bar in the lower-left corner of your desktop, and click "All Programs" from the pop-up menu. Click "Windows Media Player" from the menu.
Step 4
Click the "Now Playing" button at the top of the Windows Media Player window, and select the audio CD or DVD from the drop-down list to begin playback.
Step 5
Click the arrow in the lower-right corner of the screen to enable full screen playback while your DVD is playing.