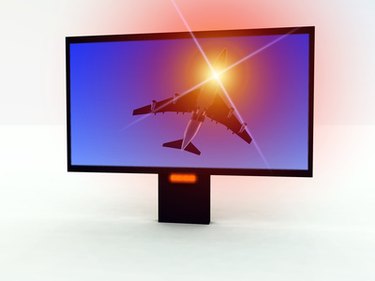 Rogers Digital Cable is a Canadian cable television company that delivers high-definition programming to subscribers with the company's HDTV receiver boxes. The digital cable box connects to an HDTV with a High Definition Media Interface (HDMI) cable. The company uses Scientific Atlanta high-definition receivers for HDTV service, so the setup is merely a matter of following the on-screen instructions the receiver will display on the HDTV when first connected. If a problem occurs, the box can be reprogrammed by following a few simple steps.
Step 1
Unplug the Rogers digital cable box from the electricity and disconnect the HDMI cable from the back panel by pulling straight out from the jack by the plug. Wait 30 seconds, then reconnect the cables but leave the cable box turned off. This will reset the box to factory defaults.
Step 2
Turn on the HDTV and press the "Info" and "Gudie" buttons on the Rogers digital cable box at the same time while the box is still turned off. The "HDTV Setup Wizard" should appear on the TV screen.
Step 3
Press the yellow up arrow key on the remote control to launch the setup and programming feature.
Step 4
Select "B" to program the box for HDTV widescreen. This formats the shape of the picture to the size of the HDTV screen.
Step 5
Select 1080i for the high-definition resolution format.
Step 6
Set the remaining programming features to personal preference by following the on-screen prompts for each option.
Step 7
Press the "Power" button when finished to save all settings and turn on the Rogers digital cable box, which will automatically begin to scan all available channels and store them in memory.