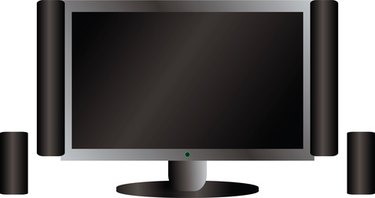 All Sony high-definition televisions have multiple HDMI connection ports installed in the hardware. This allows you to connect high-definition audio/video devices directly to the TV. However, if you currently have equipment connected to one of the HDMI ports but want to reset the entire connection for new hardware, you need to follow a few specific steps to perform the reset accurately.
Step 1
Power on the Sony HDTV. It takes a moment for the screen to display the connected video device.
Step 2
Disconnect the current HDMI cable from the TV. The Sony television states there is no longer any equipment connected to the set.
Step 3
Power down the television and leave it off for two minutes. This allows all internal hardware to reset (power it on sooner does not provide enough time for the reset process to take place).
Step 4
Turn on the TV and wait for the screen to light up. Once on, insert the HDMI cable running from the new hardware. The screen states the Sony HDTV is now connected to the HDMI connection equipment.