Using refilled ink cartridges is a great way to save money. However, Lexmark printers often will not recognize the refilled ink cartridge as containing a complete supply of fresh ink. It is possible to reset a Lexmark printer's ink level gauge and successfully use refilled cartridges instead of fresh cartridges. Resetting Lexmark printer ink gauge levels is a quick and easy process that will guarantee less expensive printing practices.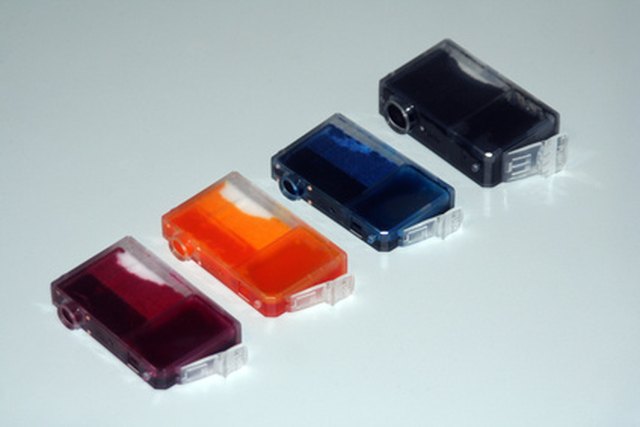 The Printer Solution Center Option
Step
Open the "Printer Solution Center" program on the computer associated with the Lexmark printer.
Step
Select the "Maintenance" tab in the "Printer Solution Center."
Step
Select the "Install a new printer cartridge" option.
Step
Click the "Next" buttons until the "Print the Alignment page" window appears onscreen.
Step
Select the "Print" button. If the Lexmark printer still doesn't read the refilled cartridges as having sufficient ink, repeat the process.
Resetting the Cartridge Option
Step
Remove the black and color cartridges, refilled or new, from the printer.
Step
Turn the printer off using the power button. Leave the printer off for about 20 seconds to allow it to power down completely.
Step
Turn the printer on using the power button. The printer will go through the normal start-up process and will determine that no cartridges are installed.
Step
Repeat Steps 3 and 4 five times. This process will allow the Lexmark printer to remove the usual five most recent ink cartridges from its memory and list of current ink cartridges and, as a result, accept the newly refilled ink cartridge.