Sometimes you might need to reset the voice mail password on your cell phone. This can be necessary for several reasons. One reason is that you might have forgotten your voice mail PIN. By resetting it, this allows you to gain access to your voice mail again. Another reason would be if the security of your password became compromised. If someone else were to find your PIN, they could enter your voice mail, hear your messages, and even change your settings. By resetting your voice mail PIN, you regain security.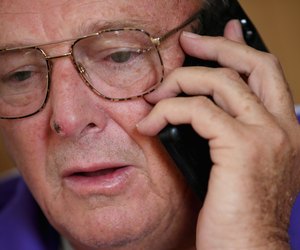 credit: Chip Somodevilla/Getty Images News/Getty Images
Step
Dial 611 on your Metro PCS cell phone to enter myMetro.
Step
Select the third option on your screen labeled "myMetro Settings."
Step
Select the third option on your screen labeled "Reset Voicemail PIN."
Step
Enter your Metro PCS account password. If you can't remember your password, enter what you think it might be. If it is incorrect, you will be given the option to select a "forgot password" function, which will connect you to Metro PCS for assistance.
Step
Verify you would like to reset your voice mail by selecting "Yes, Reset PIN." A new PIN will appear on the screen.
Step
Use this PIN to log into your voice mail. You will be asked to choose a new password again.