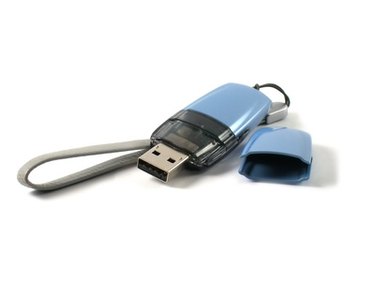 Many games require Steam to run. Steam is a program that allows individuals to download and pay for games, browse libraries of new and old releases, talk to friends and keep track of their gaming habits and record statistics about performance and play time. It is inevitable that at some point you will want to play some of the games you own while away from your home computer where the game and Steam are both installed. Accomplish this by running Steam from a USB thumb drive.
How to Run Steam from a Thumb Drive
Step 1
Locate the Valve folder on your hard drive. It is most commonly located at "C:\Program Files\Steam." Ensure that any games that you want to play are fully installed on your computer and in the Steam folder.
Step 2
Plug in the thumb drive, ensuring that adequate space is available for the entire Steam folder to fit on it. Copy the entire "Steam" folder onto the thumb drive.
Step 3
Remove the thumb drive from the original PC and plug it in to the alternate computer that you want to play your games on.
Step 4
Navigate to the directory of the thumb drive and open the Steam folder. Double click "steam.exe" to open the application.
Step 5
Log in to the service using your correct user name and password and find the game that you want to play. Open a server and analyze the quality and performance of the game to be absolutely certain that the settings from one computer are optimized for the other.
Step 6
Adjust the settings appropriately. You may have to change the resolution or graphic detail to match the specifications for each individual game.
Step 7
Play the game! There may be a slight amount of lag, especially when first entering the game. It optimizes to a steady level of performance after a few moments.