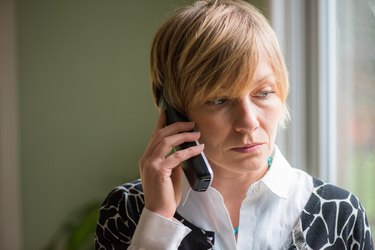 As of March 2015, Cox does not offer an online service cancellation form. Instead, canceling your Cox Internet service requires you to call (866) 961-0027 from 8 a.m. to 8 p.m., Monday to Friday or from 9 a.m. to 6 p.m. on Saturdays. In addition to canceling your service, you may also have to return equipment owned by Cox -- such as your modem or cables -- to a Cox solutions store.
Returning Your Equipment
Cox allows you to either ship the items you need to return to one of its Solutions stores or drop them off in person. To find the address of your nearest Cox solutions store, visit the Find a Cox Solutions Store page on the company's website and check the box next to Product Drop-Off to only display relevant results. Select the store that is closest to your location on the map to view its contact details.