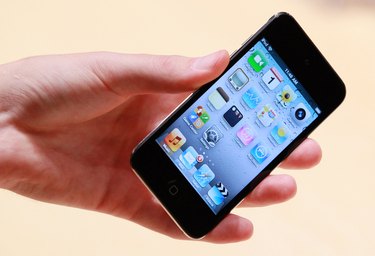 Many iPhone users choose not to pay any extra for an allotment of text messages per month. This can be a problem if other people or advertising companies send you unsolicited messages, resulting in a charge of twenty cents per message, as of 2010. However, there are a couple of things you can do to keep from receiving unwanted text messages on your iPhone.
Block Texts Sent via Email
Step 1
You will need to create an account (separate from your regular AT&T account) if you haven't already. Log in using your cell phone number and password. This gives you access to the email account associated with your phone.
Step 2
Find and click on the section entitled "Blocking Options."
Step 3
Under "Blocking Options" you will have the opportunity to choose your settings. In this case, you will want to block all text messages sent to your AT&T email. You can choose to block multimedia messages as well.
Step 4
If you'd like certain people to be able to message you at your AT&T email and have texts sent to your phone from them, try setting up an alias for your email. You can give this to people you would like to be able to reach you this way, and you can then block any messages sent to your phone using your original address.
Block All Texts Sent to Your iPhone
Step 1
If you would prefer to not receive texts to your iPhone under any circumstances, you will need to call AT&T at (800) 331-0500, or 611 from your AT&T wireless phone.
Step 2
Speak to a representative and request that AT&T block all incoming text messages to your phone.
Step 3
If you would like, you can also request that AT&T turn on parental controls for a $4.99 monthly fee per line as of early 2010. This will allow you to set certain numbers that can send texts to your phone or to your child's phone.
Things You'll Need
Computer

Internet connection

Your AT&T customer information
Tip
Messages sent to your AT&T email are also sent to your phone as text messages. Many spammers circumvent the Do Not Call list by sending texts to your AT&T email. This is why blocking messages sent to that address will help stop spam messages to your phone.