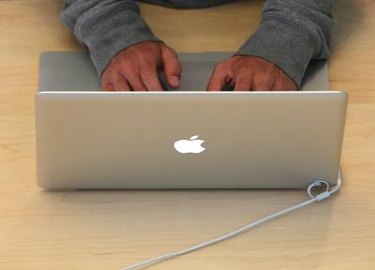 Autofill is a function that enables you to fill online forms automatically without entering the information manual. If you fill many online forms, or do a lot of online shopping, it saves you the time required to input information such as email and home addresses, user names, and passwords. On a Mac, you can configure Autofill quickly and easily and within minutes begin enjoying the convenience of this feature.
Step 1
Configure your Autofill settings. To do so, click "Safari" on the dock to launch the web browser and then click the "Safari" menu located on the top of the browser window. Click "Preferences" to launch the browser preferences.
Step 2
Click the "AutoFill" tab located in the browser preferences, and then click the "Using info from my address book" check-box. Click the "Edit" button to launch the address book, if you want to edit your address book content. Click the "Edit" button again, and then type your phone number, email and home address. When you finish close the address book.
Step 3
Click the "User names and passwords" check-box if you want your browser to remember the user names and passwords you enter on webpages. Click the "Other forms" check-box if you want your web browser to remember information you enter into forms on webpages. When you finish configuring your Autofill settings, close the browser preferences.
Step 4
Go to the webpage containing the form that you want to fill. As soon as you begin typing your information in the form, your web browser fills in all the information automatically.