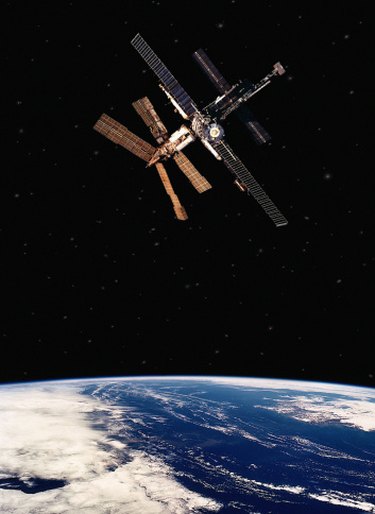 Whether you want to design your landscape by hand or computer, it is important to make sure the basic drawing matches the size and shape of the property you are designing. One simple method of ensuring you have the correct aerial view of the property you will design is to refer to Google Earth. Because Google Earth relies on satellite images of the desired address, you will have a photographically accurate basis for your landscape design.
Step 1
Another great way to get a layout to use as a footprint for your plans is to use Google Earth.
Step 2
Go to Google Earth and type in the address of your property. Focus in your view as close as possible to get a clear image of the area you want to draw.
Step 3
Using the measuring tool on Google Earth, you can get most of your major measurements done quickly and easily and use them to scale your working drawing.
Step 4
Then you can copy the image onto a file of its own to print out and work on directly, trace onto a blank sheet of paper, or trace over in a landscape design software program.
Step 5
Once again the computer offers a major time-saving device with Google Earth to help with a project. If you want to use Google Earth for landscape design, you can set up your to-scale layout quickly and easily! Look under Resources for a direct link to download Google Earth for free.