iTunes allows users to take their music CD collection and create a digital library. This convenient function makes it possible to add thousands of songs that previously required a CD player to an iPod or iPhone. Unfortunately, sometimes iTunes may be unable to recognize an audio CD. The good news is, by troubleshooting the problem with a number of common solutions, you can get back to importing CDs to the program.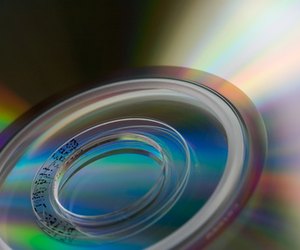 Step
Check to make sure you have the most current version of iTunes. Open iTunes and click the "Help" tab, and then click "Check for Updates." If a new version of iTunes is available, download it to your computer. Erase the desktop shortcut for the old iTunes, if you have one.
Step
Quit iTunes if installing a new version does not remedy the problem, or you already had the newest version. Repair any iTunes installation glitches by going to the "Start" menu, clicking "Control Panel" and then choosing "Uninstall a Program." Click "iTunes" from the list of programs and then click "Repair." If prompted, click "Repair" a second time to confirm. iTunes often needs to be repaired if a program with CD burning capabilities, such as Napster, has been added to your computer.
Step
Check the website for Microsoft and your computer manufacturer to see if there are software updates available for your computer. Pay special attention to any updates available to the CD drive. Also make sure that your video and sound cards have the most current updates, as these cards could affect how your CD player works.
Step
Check your computer manufacturer's website for updates to the firmware -- firmware is the internal software associated with a CD drive. If the firmware is out of date on your computer, the drive's functionality could be affected. Also check with the manufacturer of the drive itself if the computer manufacturer does not have an update available.
Step
Run a diagnostic on the optical drive -- the drive that reads your CDs. Open iTunes, click the "Help" tab and select "Run CD Diagnostics." Put an audio CD into the CD drive and wait for Apple to assess the problem. A window will appear alerting you to any detected problems, and a list of possible solutions will be included, if they exist.