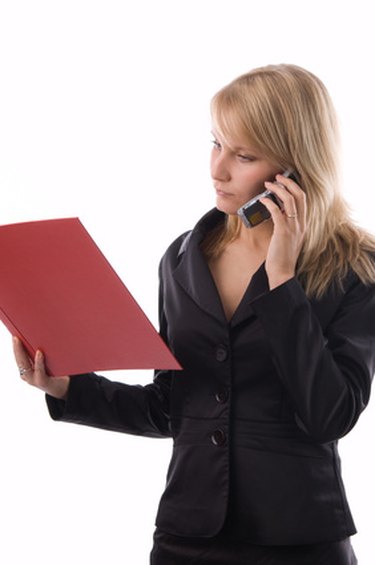 Gaining access to your cell phone records can be difficult to accomplish under certain circumstances. Most wireless companies such as Tracfone retain cell phone records for a number of years. The records can be issued to the wireless account holder if requested or provided to the authorities if subpoenaed. Tracfone does not provide customers a detail record of calls online. Therefore, the only way to access this type of record is to contact their customer service department to initiate a claim in order for you to obtain your records.
Step 1
Call Tracfone's customer service department at 800-867-7183. Choose the option that allows you to speak with a customer service representative about features on your phone. As of June 2010 the option was "4." Once you have reached a representative explain that you would like to initiate the process of obtaining your detailed call records. The representative will start your claim.
Step 2
Mail or fax Tracfone a notarized letter detailing your intent to receive your call records with a copy of your identification. The customer service representative will provide you with the correct mailing address or fax number for that location. The notarized letter must include your name, address, phone number, cellular phone number as well as your ESN or MEID numbers. These numbers can be found on the inside of your wireless phone on a label located under the battery pack. If your phone has been stolen, then your wireless number and a copy of a police report will suffice.
Step 3
Inform the customer service department at Tracfone of your submission of the information. Once the documents are received in their department, a detail call record will be mailed to the address provided on the wireless account within 30 days. The documents cannot be faxed or emailed.