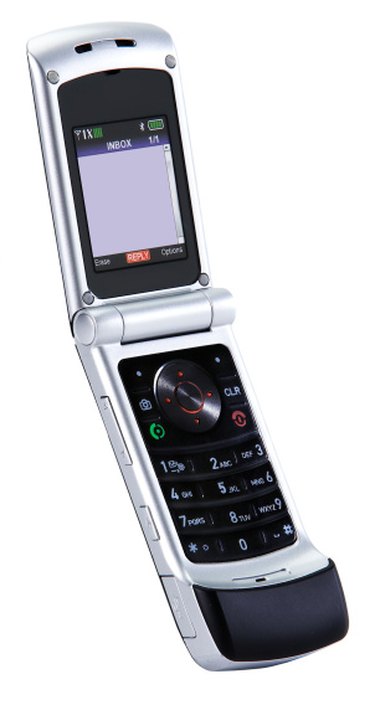 Obtaining a copy of your call history from most wireless carriers is as simple as logging into your account on the wireless provider's website. Getting phone records for a prepaid cell phone, however, can be a much more labor-intensive process. TracFone, one of the more popular prepaid cell phones on the market, will release call detail histories directly to the account holder or an authorized representative without a subpoena; you'll just need to provide some required documentation or a copy of the police report if your phone was stolen.
Step 1
Contact TracFone Customer Service at 800-867-7183. Choose option "4" from the automated system, which connects you to a live person. Tell the customer service representative that you need to obtain a copy of your call detail history and ask him to send you the correct form.
If you are trying to obtain another person's phone records for a court case and have a subpoena, ask for the Subpoena Compliance Department.
Step 2
Fill out the form (TracFone will also accept a notarized letter) with the following required information:
Account holder's name and address Cellular number The phone's ESN/IMEI (on the back of the phone's battery compartment)
Step 3
Include a statement made under penalty of perjury that you are the legal owner of that phone, or are authorized by the account holder to obtain call detail records. If the account is not in your name, you must have a notarized letter from the account holder authorizing you as her representative.
Step 4
Remove the back panel of the phone and battery, and make a clear photocopy of the ESN/IMEI and serial numbers on the sticker located beneath the battery pack.
Step 5
Choose a specific time period for which you are requesting the call detail history. TracFone can retrieve older archived records (2 years and older) upon request.
Step 6
Fax or mail the documentation prepared in the previous steps to TracFone at the address or fax number provided on the request form. Your request will be processed within 30 days and the call detail history sent to you via postal mail.
Things You'll Need
ESN/IMEI

Proof of ownership or subpoena
Tip
When photocopying the ESN/IMEI and serial numbers, be sure the copy is legible; TracFone may reject your request if it cannot verify that the ESN/IMEI numbers match those from the actual phone.
Although it can be slower, mailing the documentation to TracFone can be more safe than faxing. Fax machines may render the photocopy of your phone's ESN/IMEI illegible and your request could be rejected or delayed as a result.
TracFone will not send call detail reports by email or fax, so plan at least a month ahead if you need to have the reports in hand for an upcoming court date.
TracFone only keeps a record of the date and time a text message was sent or received and the number to or from whom the text was sent. The company cannot access the actual content of the text message.
Warning
Under the Telephone Records and Privacy Protection Act of 2006, it is illegal to obtain someone else's phone records unless you are an immediate family member. The law affords only two exceptions. First, another party's phone records can be obtained by subpoena if those documents are relevant to a case. Second, law enforcement agencies may access a suspect's phone records in criminal investigations.