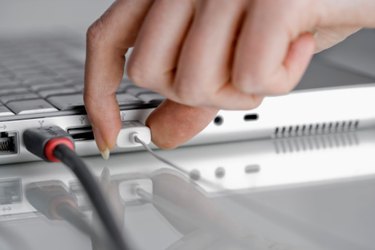 Do you need to move books from your old Kindle to your new Kindle? Follow these five easy steps and you'll be all set with your new Kindle.
Step 1
Connect your old Kindle to your computer; the Kindle's files should be available as a drive under "Computer." Click it and open the drive.
Step 2
There should be multiple folders; open them one at a time and drag selected files from the Kindle and drop them onto the computer's hard drive to transfer ebooks and other documents from the Kindle. You can copy the ebooks to the "My Ebooks" folder, or any other directory on the hard drive. Your old Kindle is now empty and can be used as a new one later on.
Step 3
Connect your new Kindle to your computer and transfer the documents you want onto your new Kindle. Place audio books in the Kindle's "Audible" directory, place MP3 files in the "Music" directory and place ebooks and other reading material into the "Documents" directory.