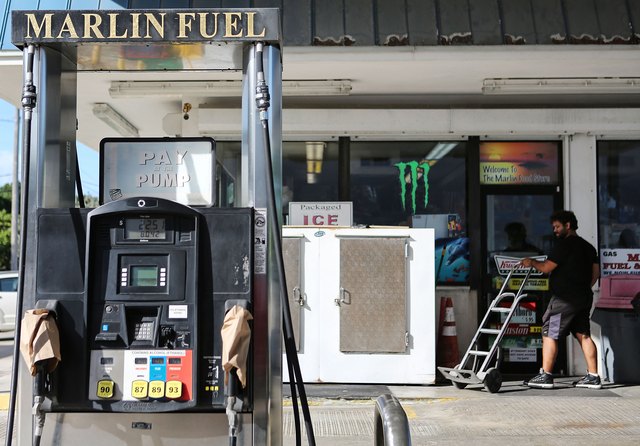 credit: Marc Serota/Getty Images News/GettyImages
Hurricane Irma is on track to cause the largest mass evacuations in U.S. history. Irma is a Category 5 storm — the strongest to ever form in the Atlantic ocean. It has already devastated islands in the Caribbean, and so far, multiple counties in South Florida have issued mandatory evacuation orders, and more will continue as the storm progresses.
The eye of the storm is expected to make landfall Sunday morning in the Florida Keys and travel up the Atlantic coastline, according to the National Hurricane Center.
With so many people leaving their homes at the same time, there just isn't enough gas to go around. If people can't find fuel, they can't safely evacuate.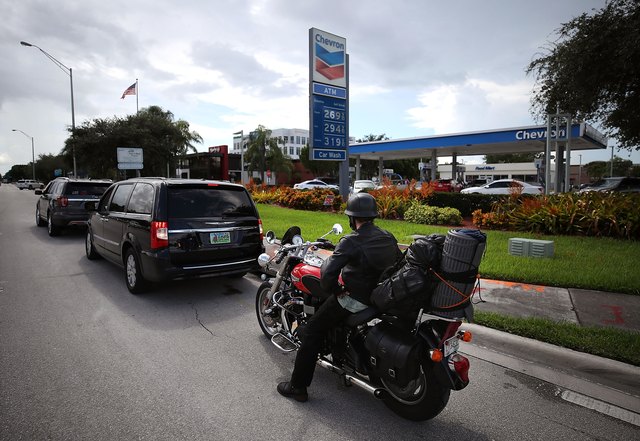 credit: Mark Wilson/Getty Images News/GettyImages
GasBuddy is a fuel tracker that tells you where to find the lowest priced gas in your area. In the case of Hurricane Irma, it's updating the availability of fuel at gas stations in real-time. So, if you need to evacuate, check the GasBuddy website or app (iOS and Android) for the most current information on where to find fuel.
According to the company, "If you are near stations that have no gas or power (as determined by tracker.gasbuddy.com), the app will automatically display stations that have NO GAS or NO POWER when you select 'Find Gas Near You' and the list or map screen appears."
Be safe out there, you guys.