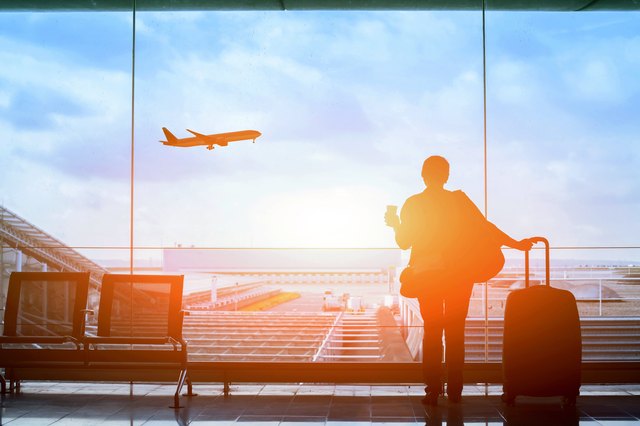 credit: anyaberkut/iStock/GettyImages
There's a lot going on when you fly. You have to worry about delays and cancellations, getting to the airport on time, standing in long security lines, figuring out the gate number, etc. etc. Plus, you have to do it all while holding a cup of coffee and your luggage (and maybe a kid or two).
Well, there's a way to find out all the information you need about your flight in one handy app. FlightAware is a free app that tracks pretty much everything about all commercial airline flights, as well as private, chartered, and GA aircrafts.
Using a flight number, you can find out the flight status, gate and terminal information, delays and cancellations, information about connecting flights, and weather information. If you want, you can set up push notifications to be sent to your phone to keep you informed about important flight-related changes.
The app is also useful if you're picking someone up or dropping someone off at the airport. It'll give you an accurate ETA to help you avoid waiting in the cell phone lot, or worse, driving around in circles through the arrivals section of the airport.
FlightAware also lets you find out info on any nearby aircraft. So, when your kids point out an airplane flying overhead, you can use the GPS in the app to find out exactly what they saw. Pretty cool.