Google just made it so much easier to determine the length of your favorite hiking trail, the area of your city, or the distance between your home and the rolling hills of Tuscany, Italy (or to somewhere a little more local like the post office).
Google Earth has added a Measure Tool that has the ability to measure distance and areas, and it's pretty addicting.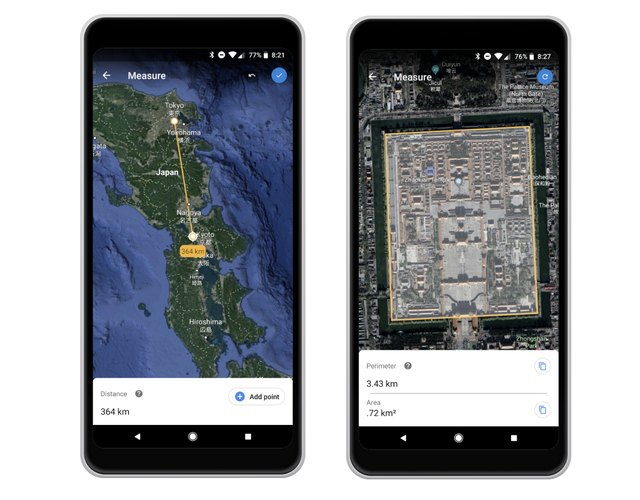 Use the tool to measure between two points, the surface area of a selected area on Google's map, or use it to trace around the surface area of irregular shaped locations like a park, building, or a country.
The tool is available today on Chrome, Android this week, and an iOS version is coming soon.