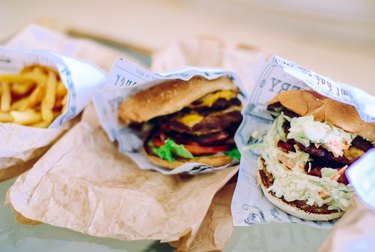 As COVID-19 continues to spread, businesses are shutting down with many people working from home. Less people are visiting grocery stores, which means more people are placing orders with food delivery companies.
To help protect customers and delivery people, Postmates and Instacart have implemented options to leave food at the door with no personal contact.
Postmates has a new Dropoff Option, which gives customers the ability to choose how they'd like to receive deliveries. Customers can choose to meet the delivery person at the door, curbside, or select the non-contact option to have deliveries left at the door. The delivery option is chosen before checking out.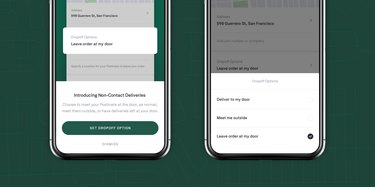 "We know there are always people who, for health and other reasons, might prefer a non-contact delivery experience and we believe this will provide customers with that option," Postmates wrote in a blogpost.
Instacart has implemented a Leave at My Door Delivery option as part of the delivery options at checkout. Customers can give specific delivery instructions like leaving the gate code or apartment number.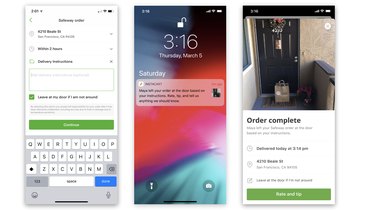 A real-time photo will alert customers when their groceries are at their doorstep so they can be grabbed right away.