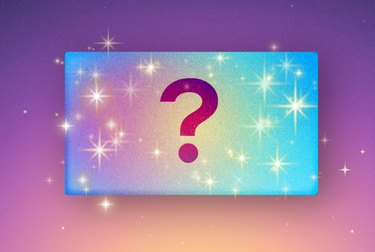 Netflix introduced a new way for kids to safely find new things to watch on Netflix without scrolling aimlessly through the rows of TV shows. So, now you won't have to hear them complain about not being able to find anything to watch. Just kidding, they'll still complain.
The new "mystery box" feature is basically a kids version of Netflix's "Play Something," with a nod to the extremely popular trend of unwrapping toys videos on YouTube.
There will be a new show to discover every day. "What's in the mystery box? One day, it might be Ada Twist and her pals Iggy and Rosie. Another day, it could be those scary dinosaurs from ​Jurassic World Camp Cretaceous,"​ a Netflix blog reads. "Or maybe it's a few feline friends from ​Gabby's Dollhouse​."
To use the feature, simply login to a kids profile and locate the "Favorites Row" at the top of the homepage. Hover over the sparkly mystery box to find a show tailored to your child's interests (based on what they've watched in the past).